MINOR CHARACTER:
Six Translations of Uncle Vanya at the Same Time
part of The Public Theater's Under the Radar / INCOMING! Festival, 2017
6 January 2017
The Robert Moss Theater at Playwrights Downtown
New York NY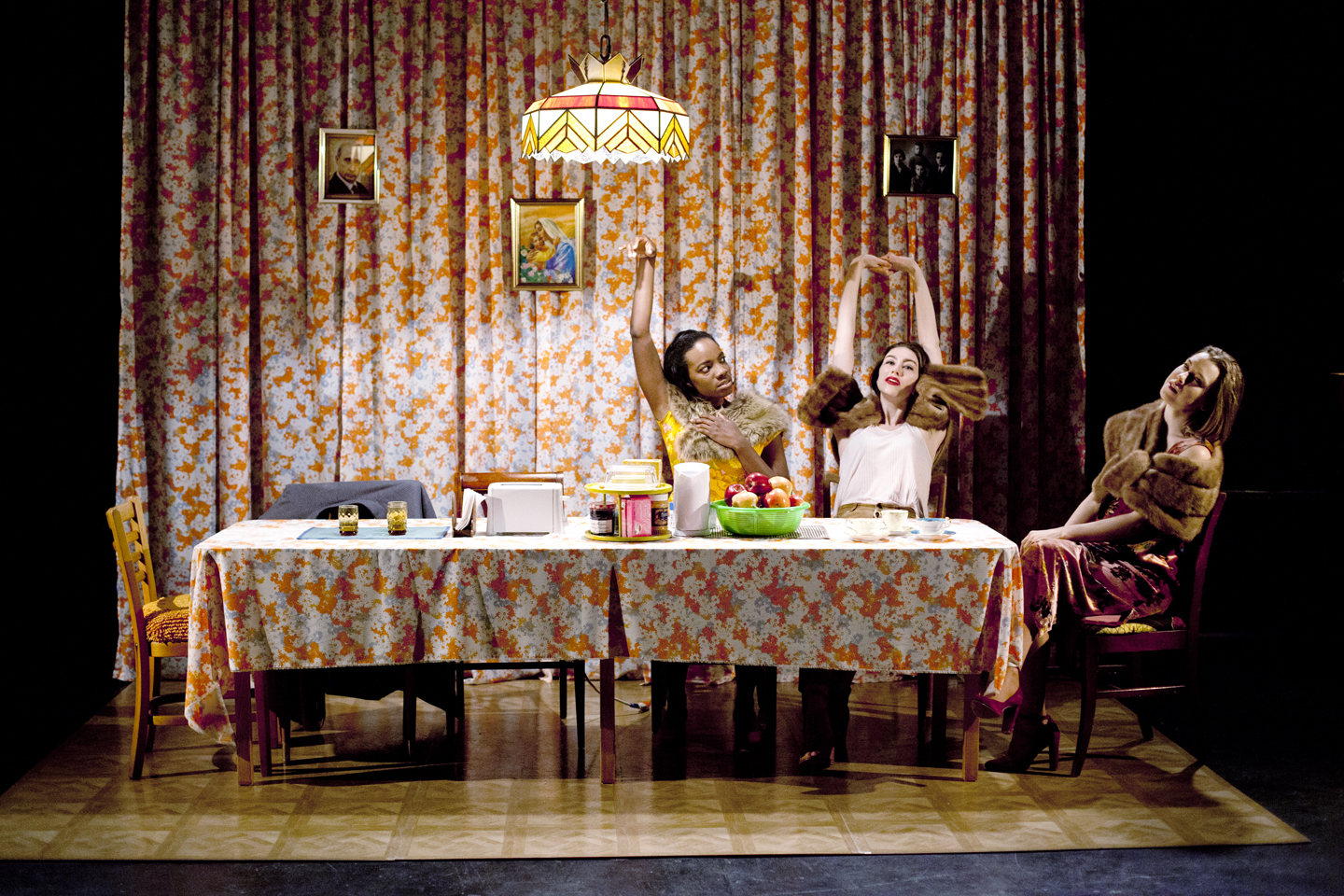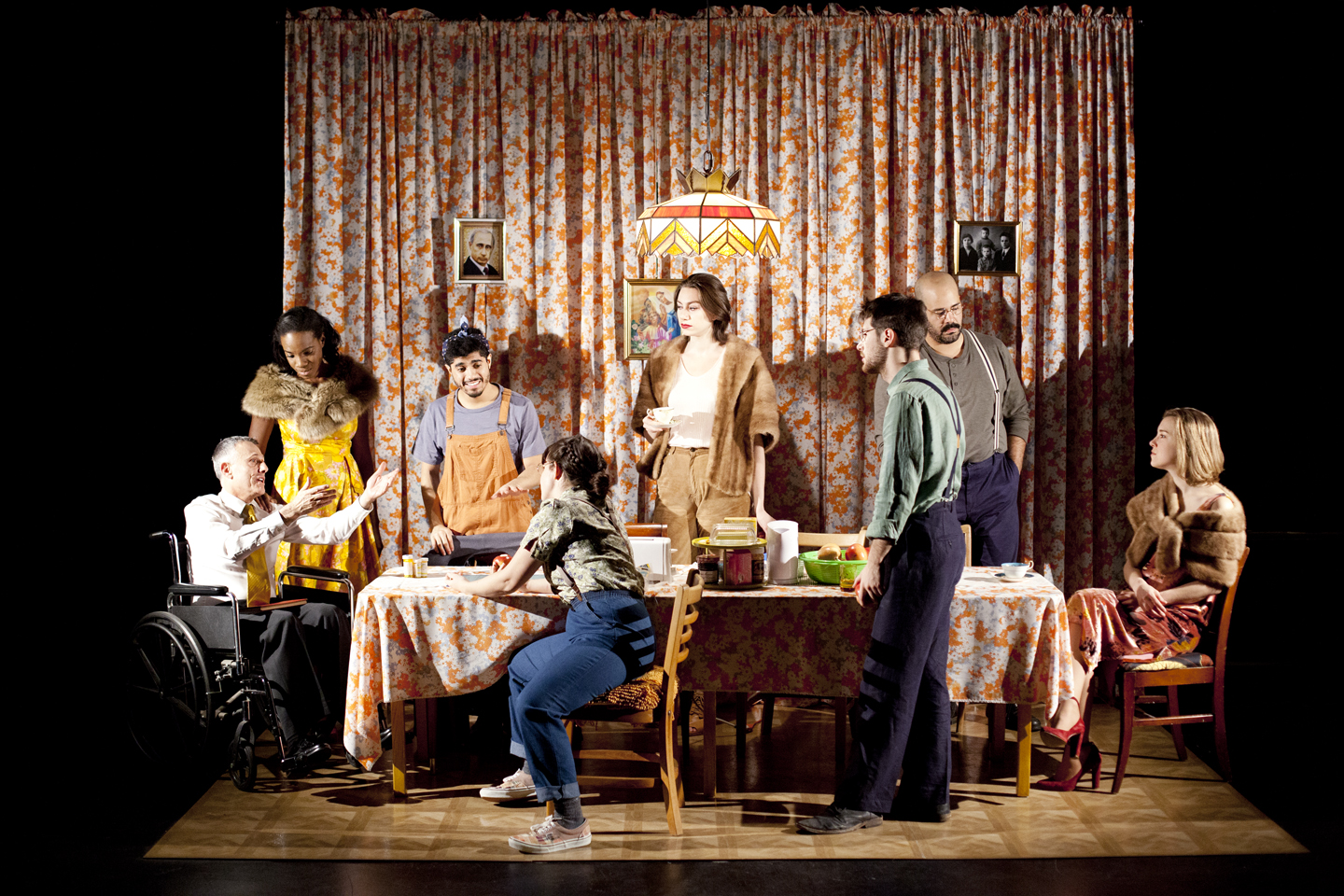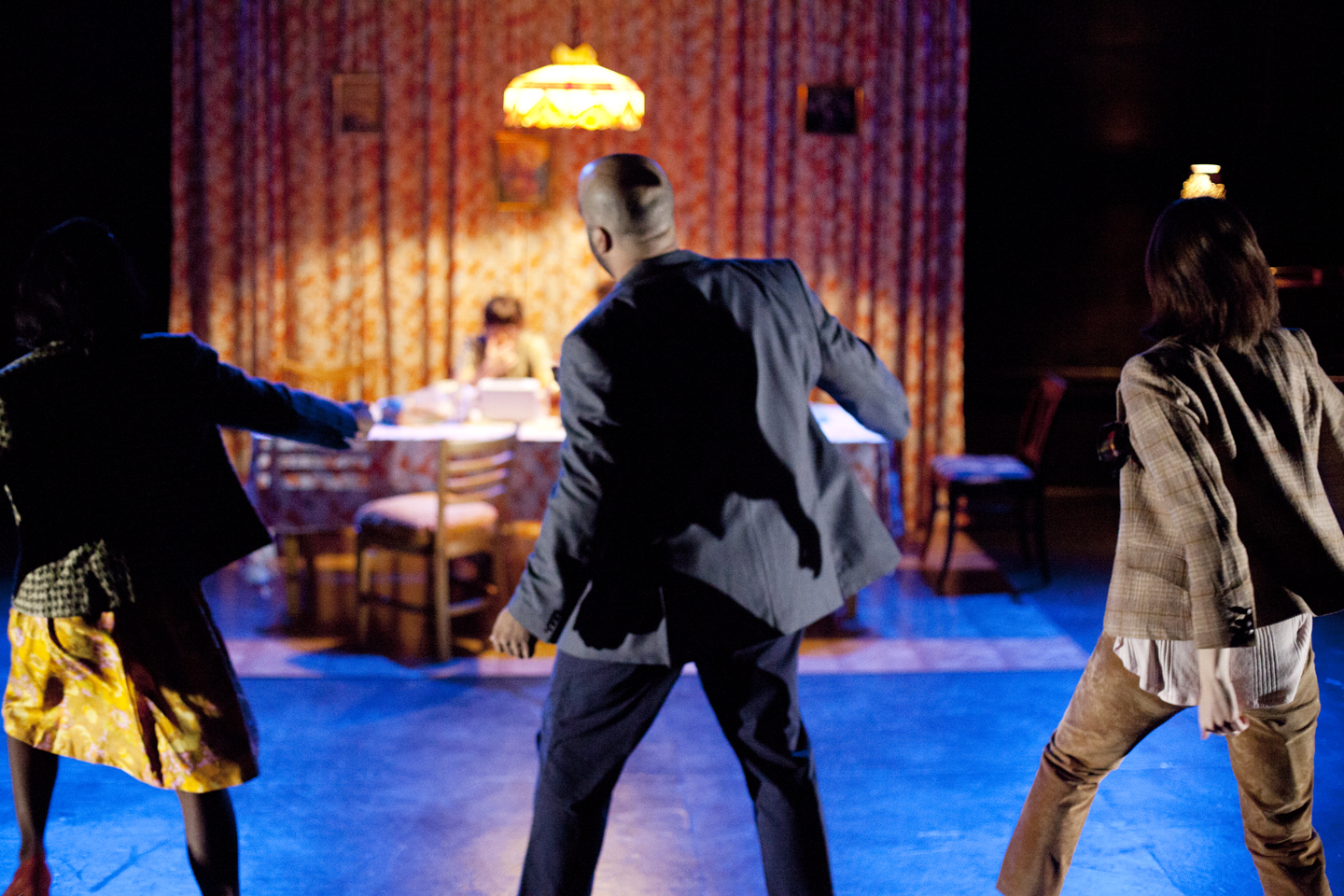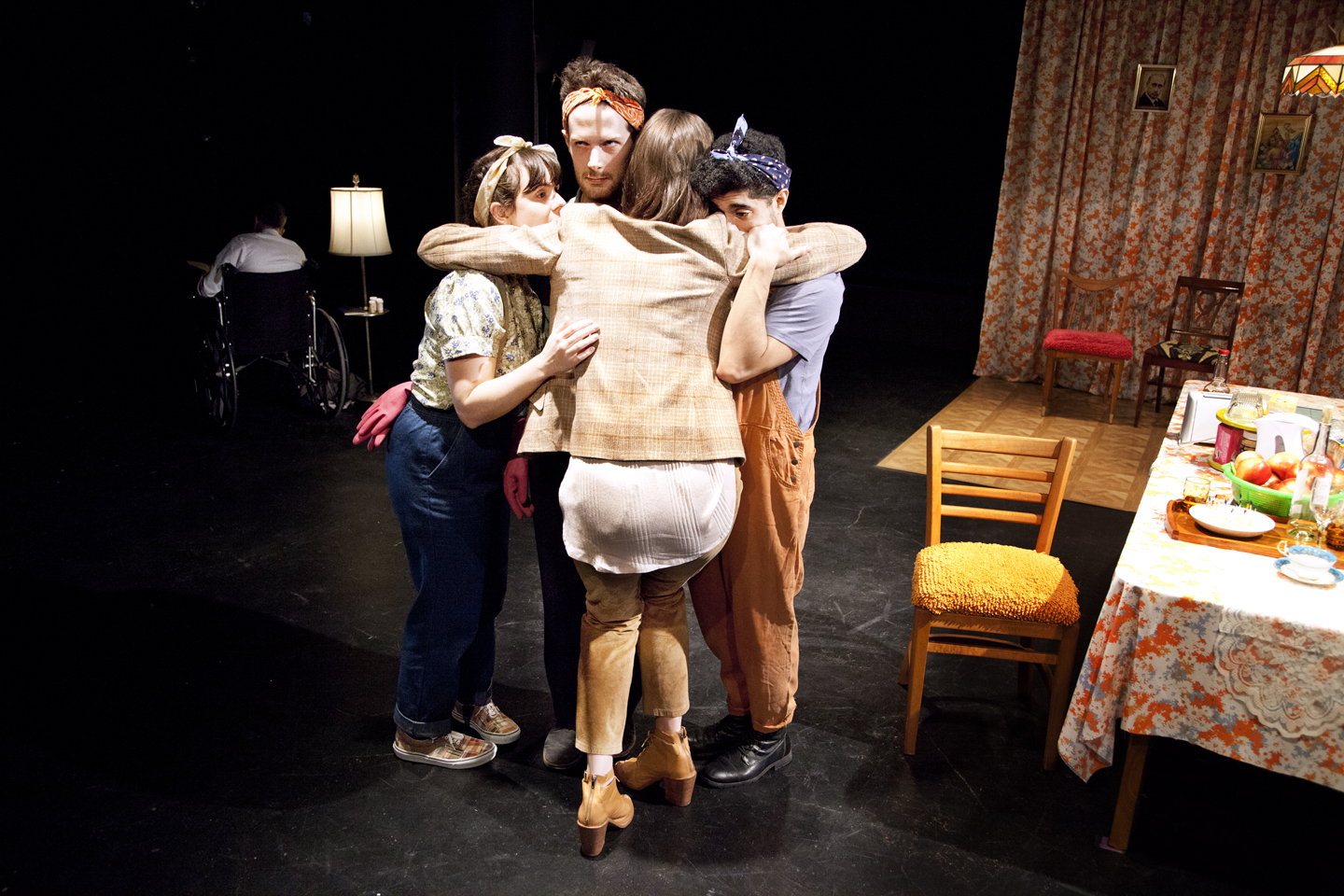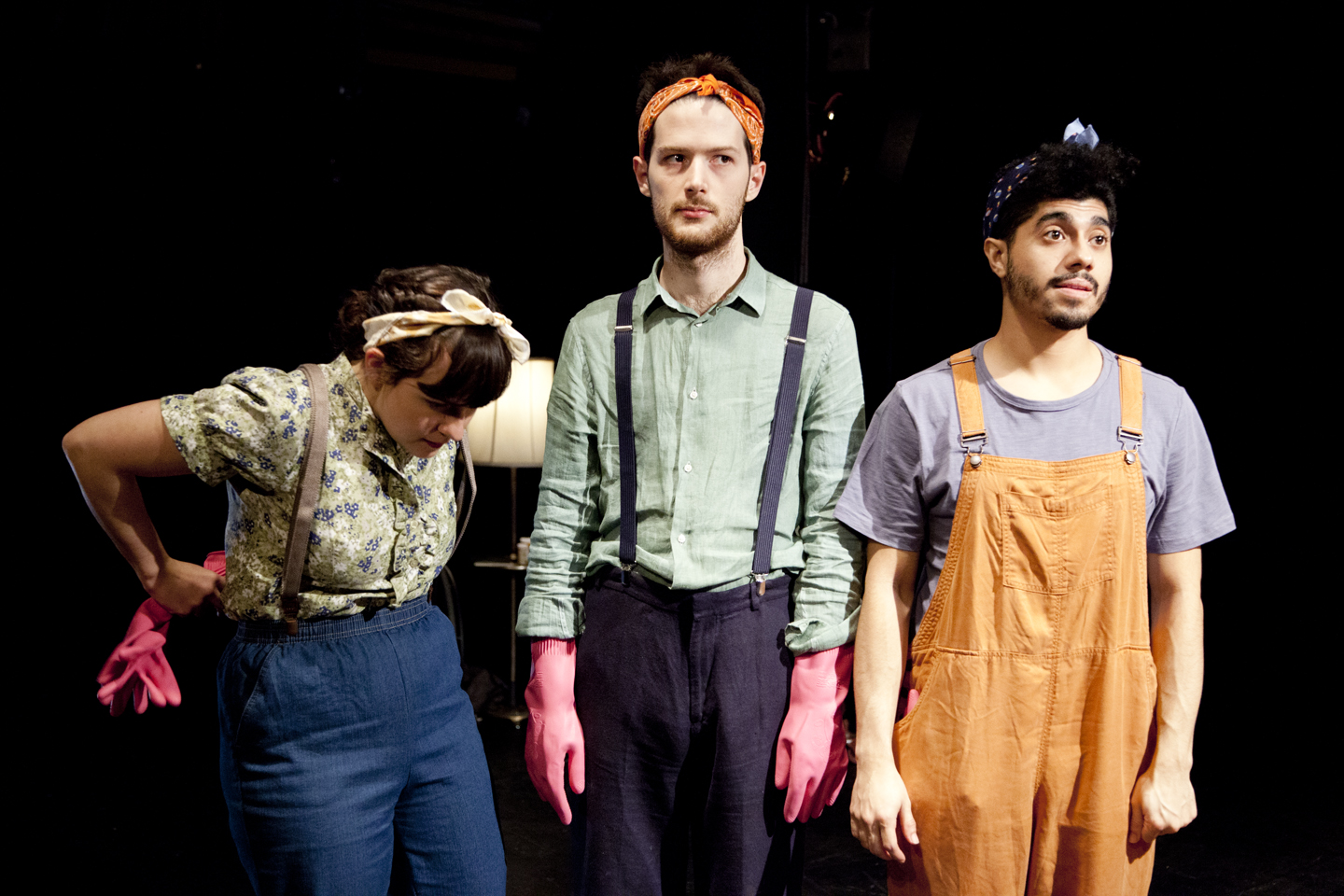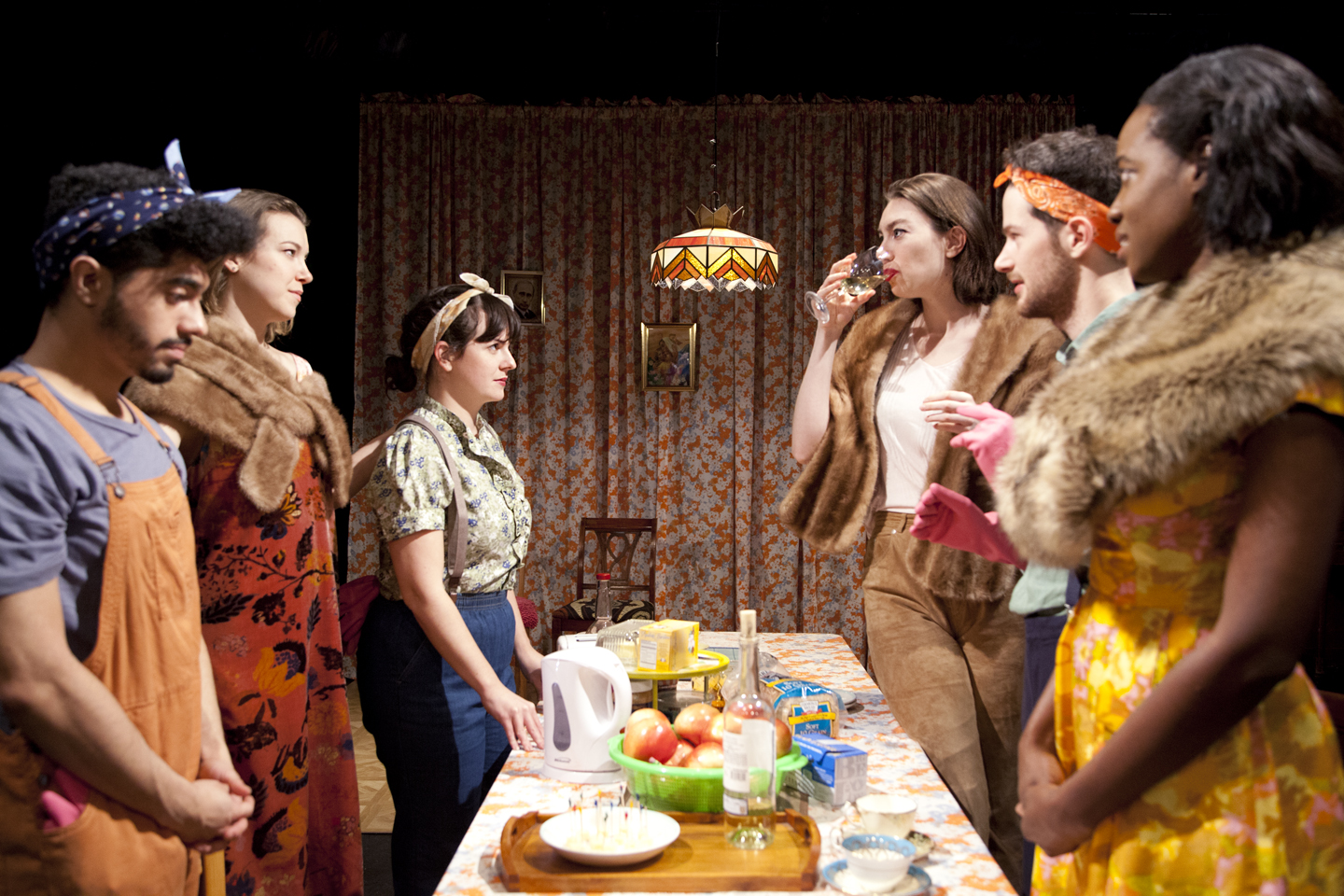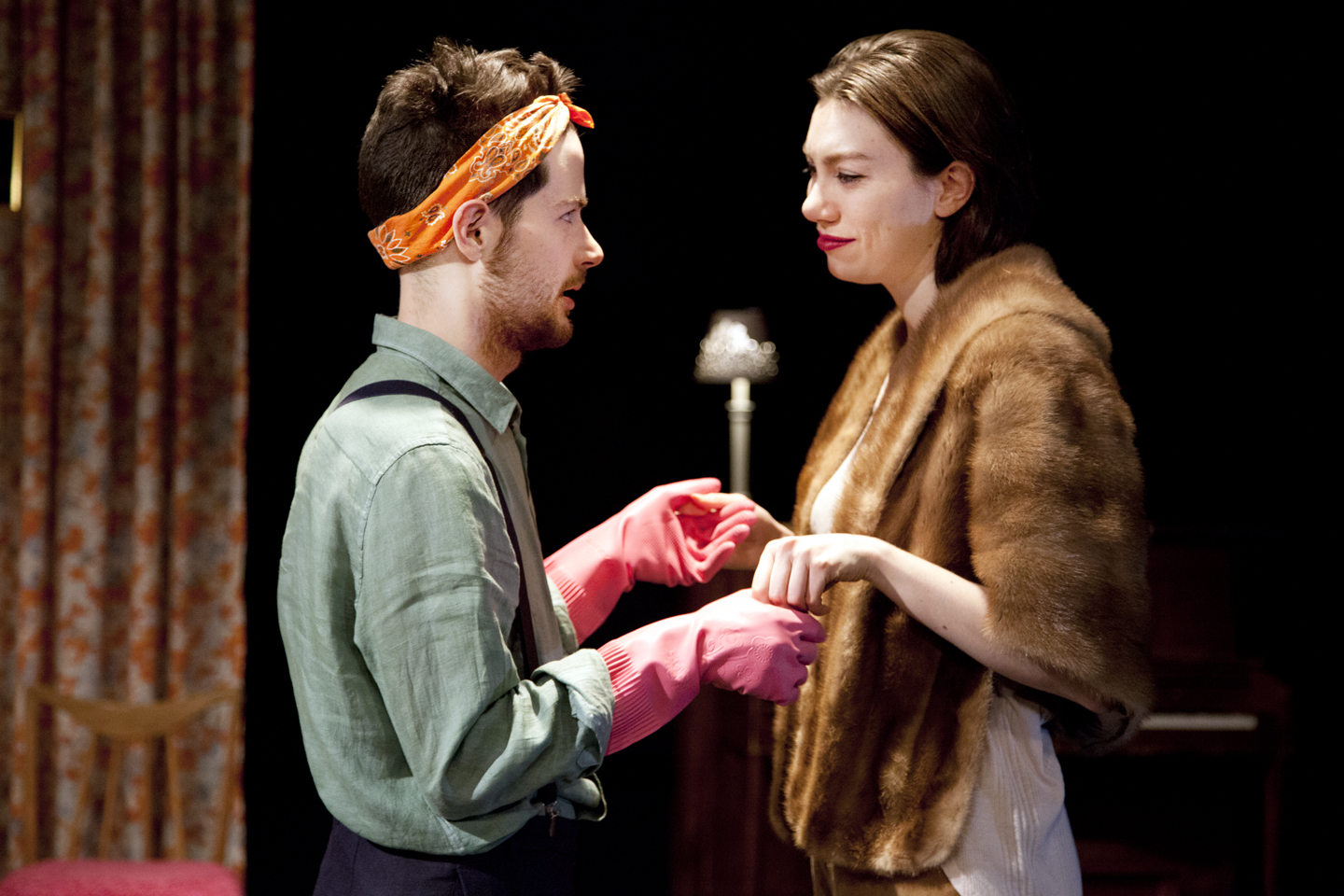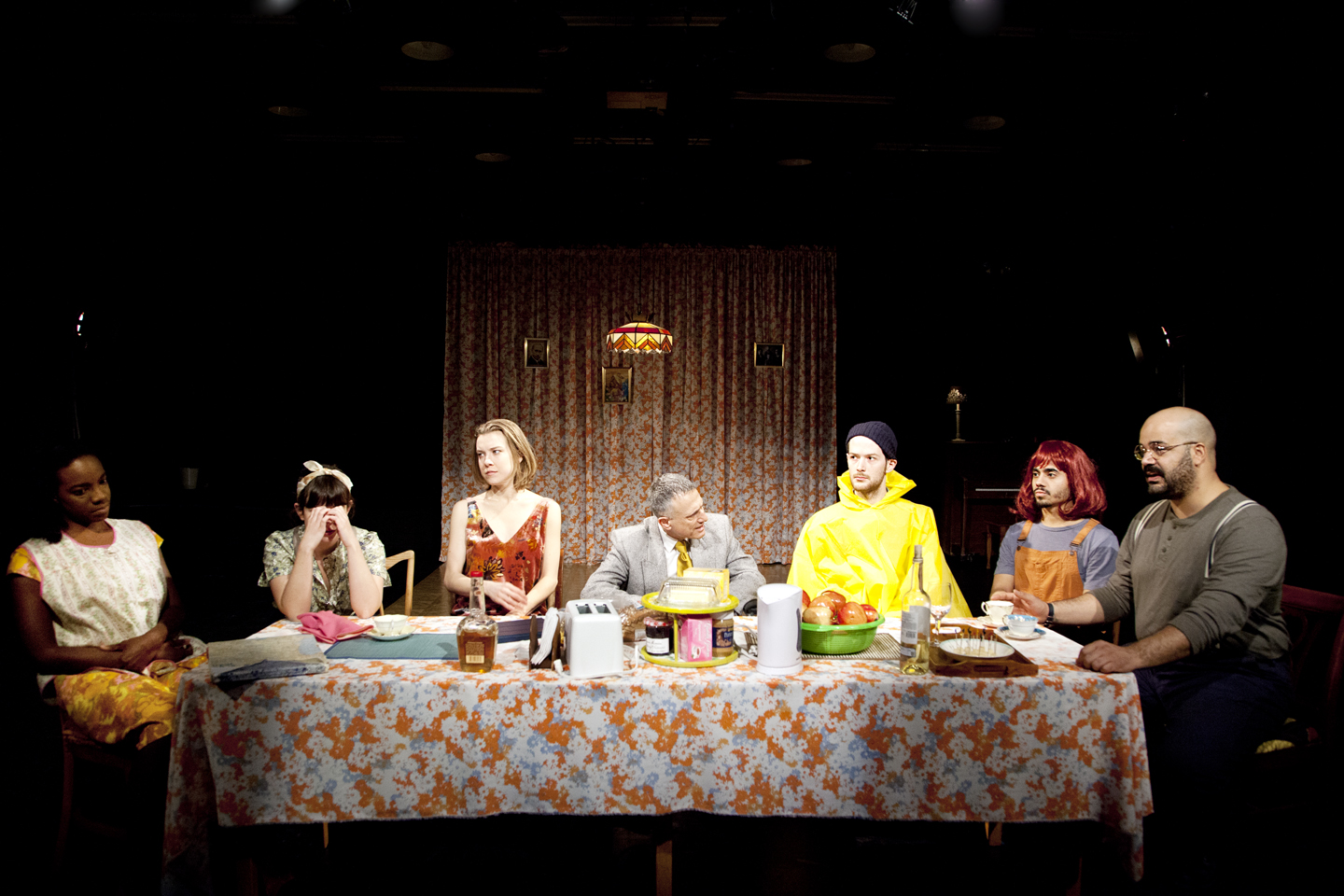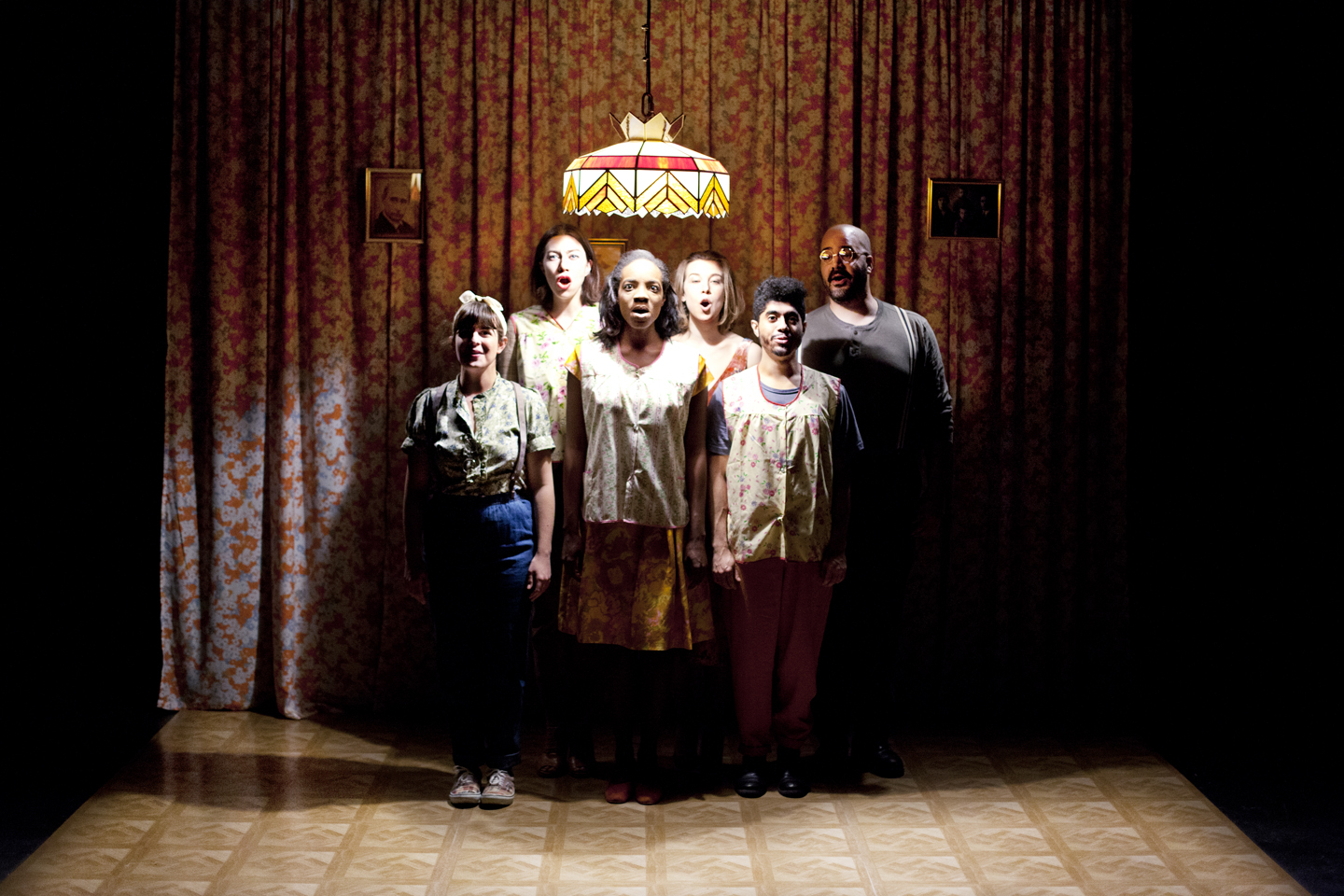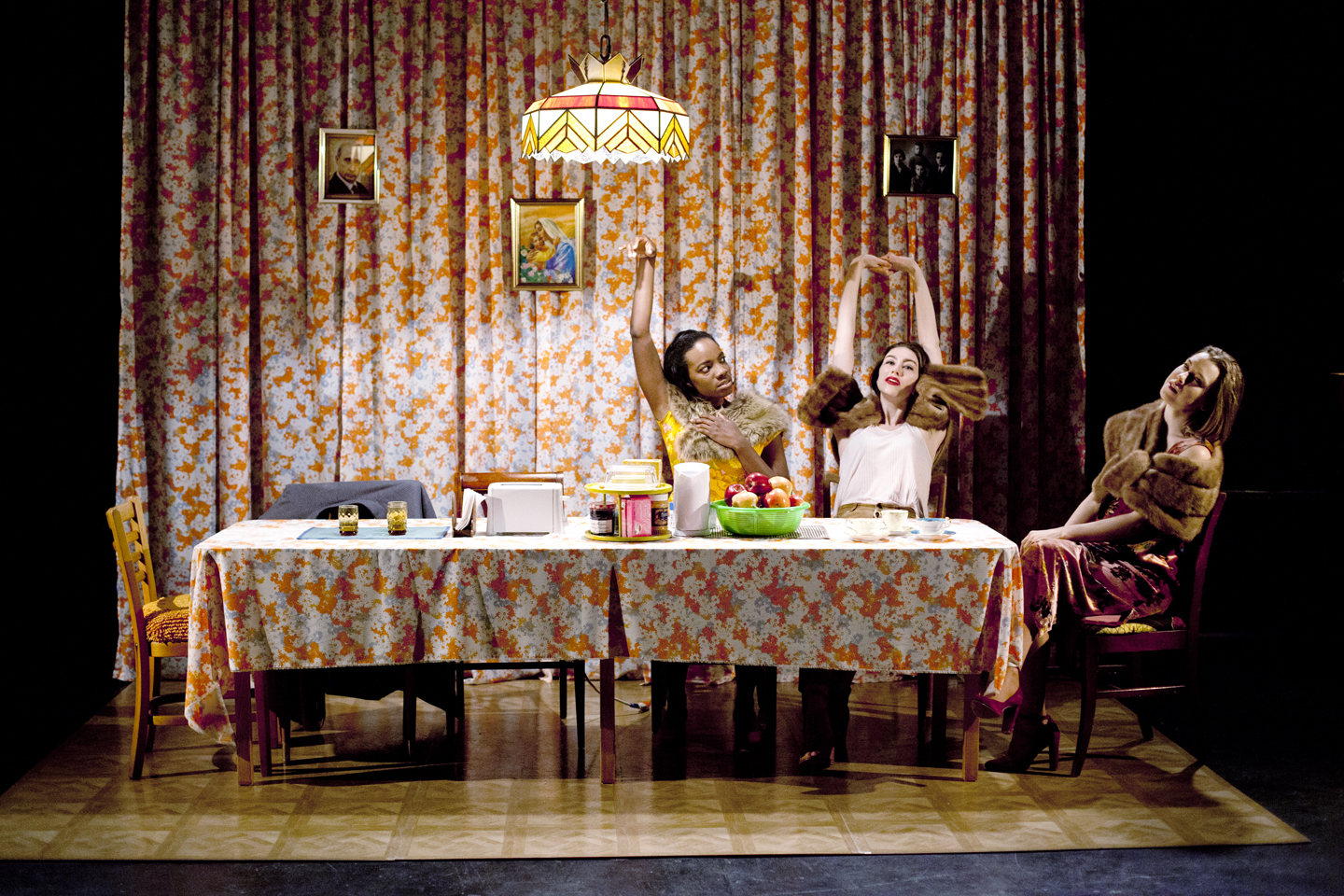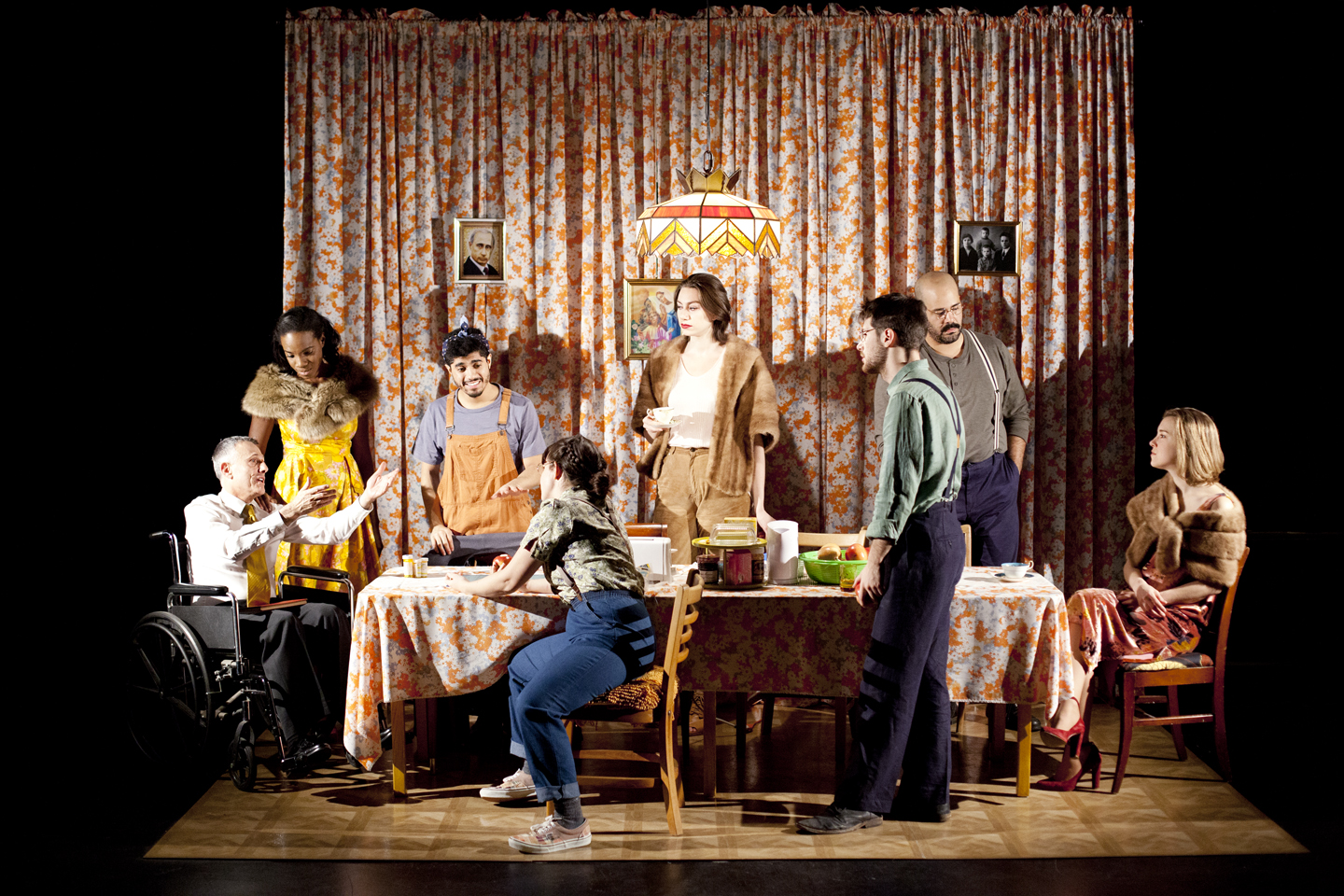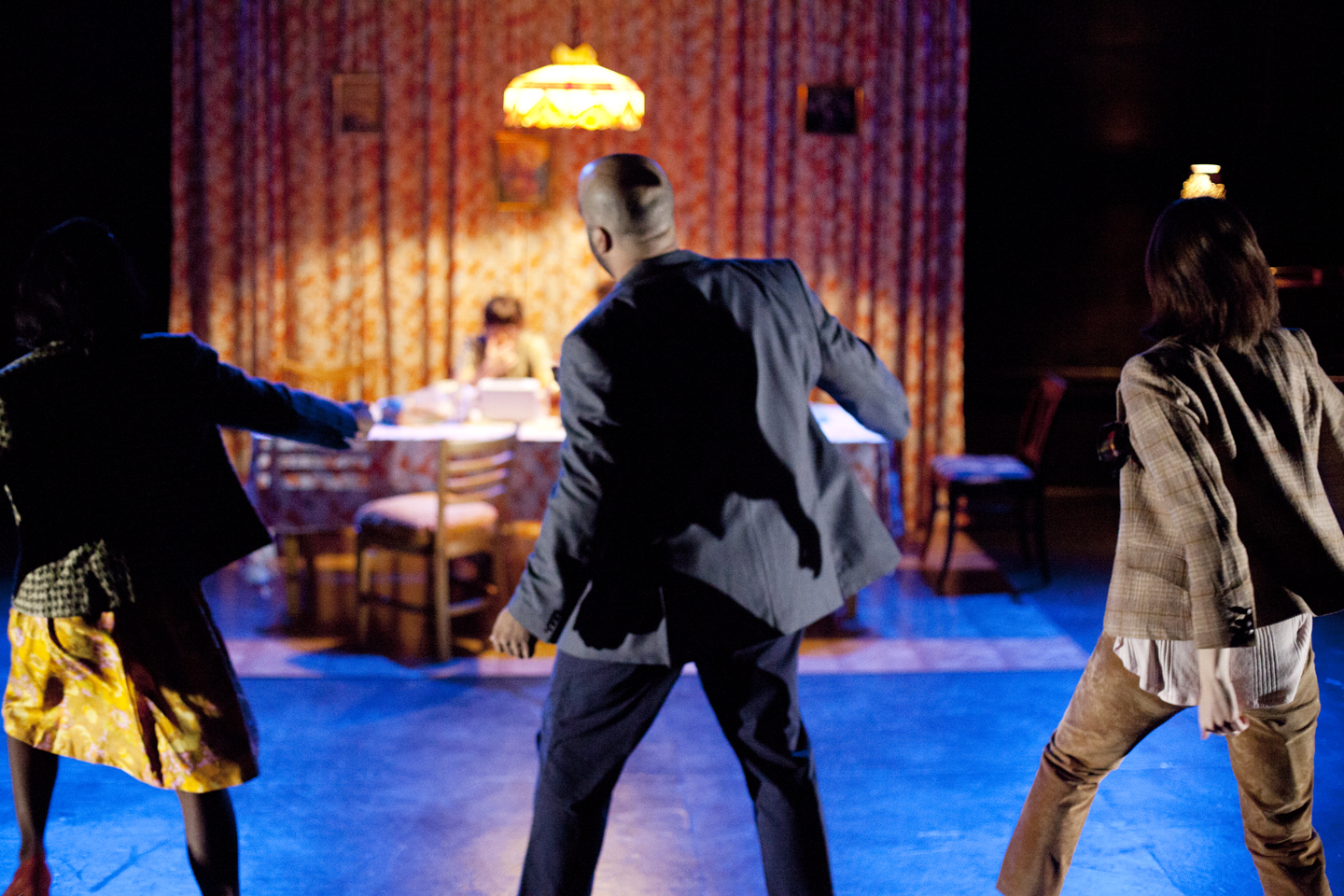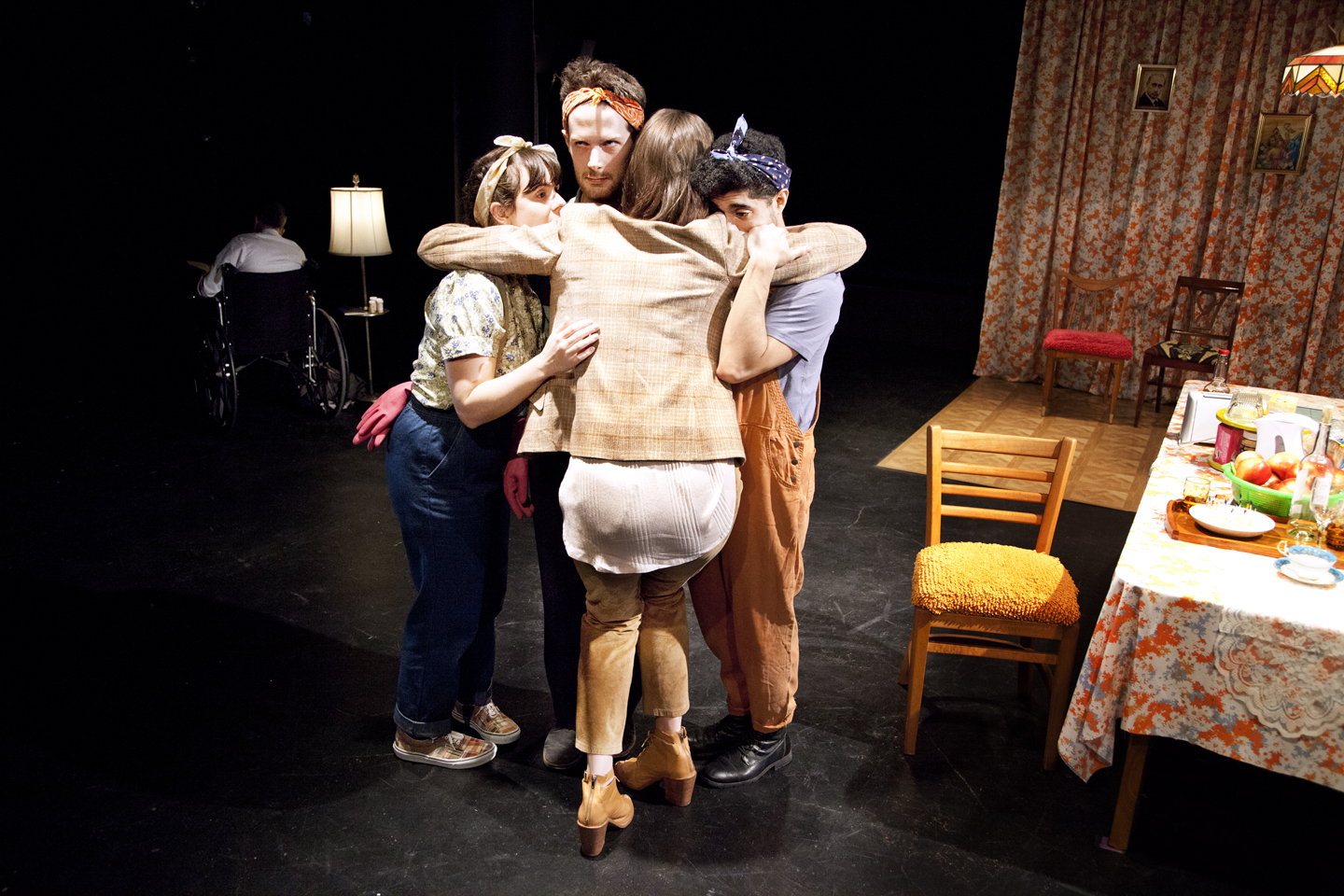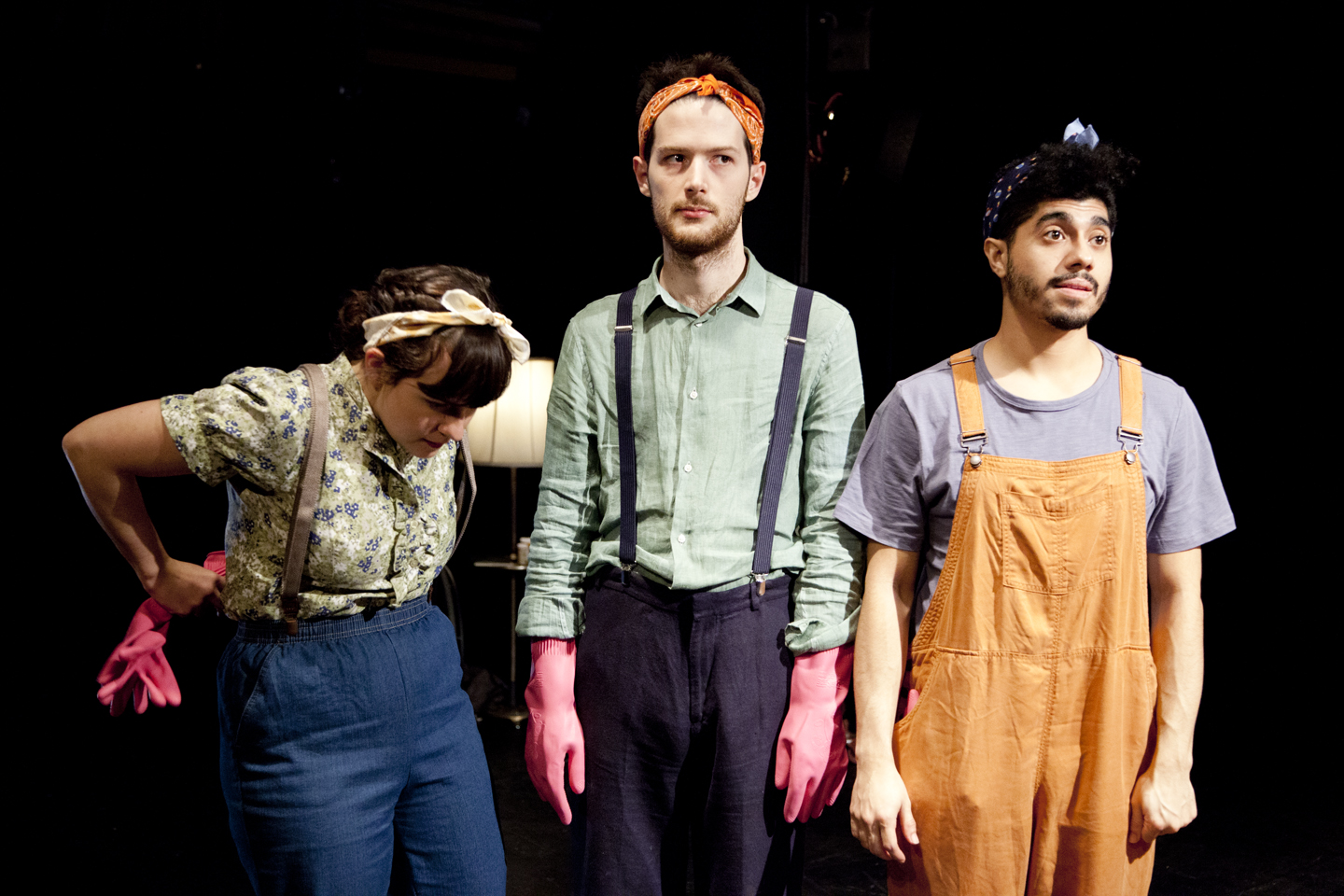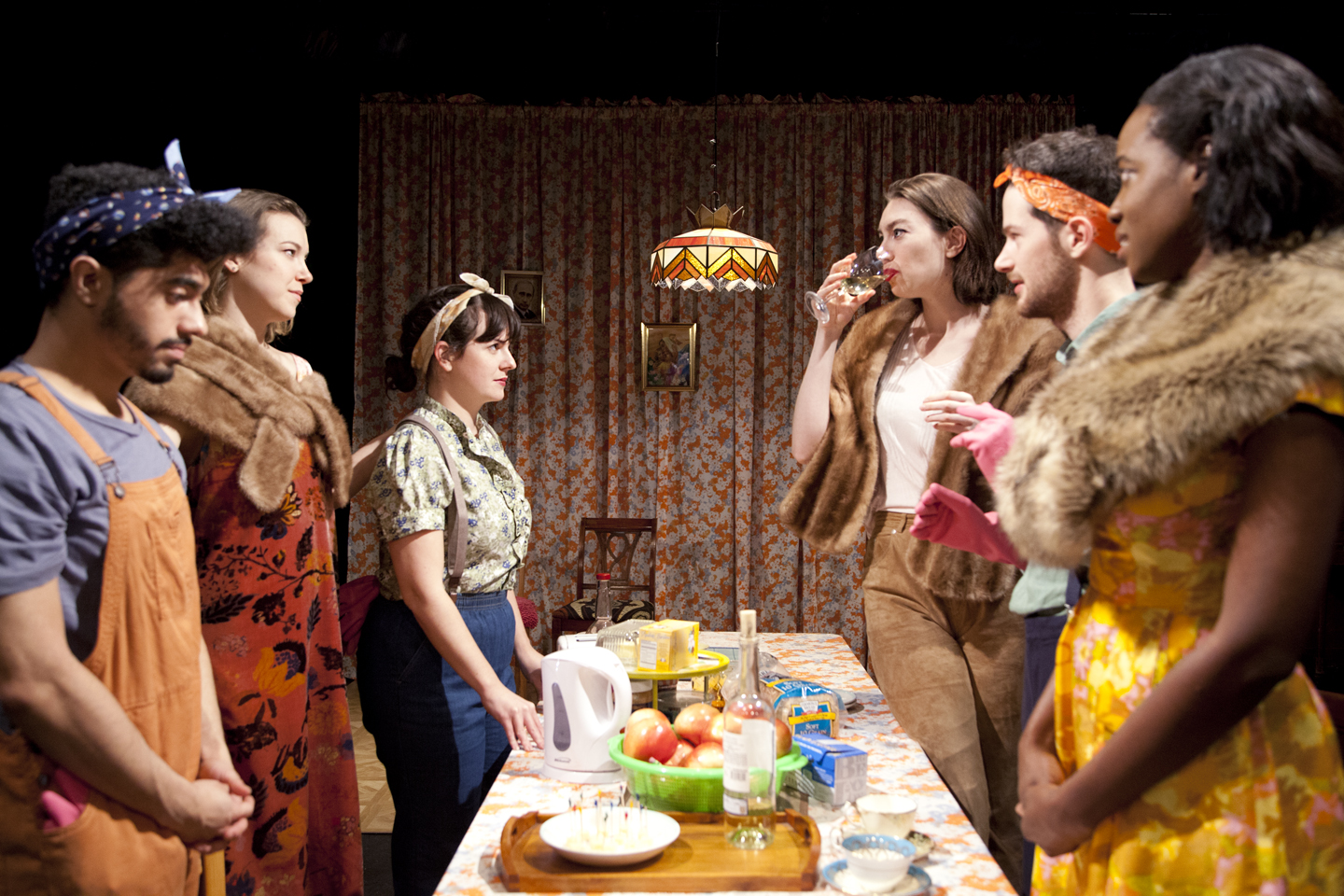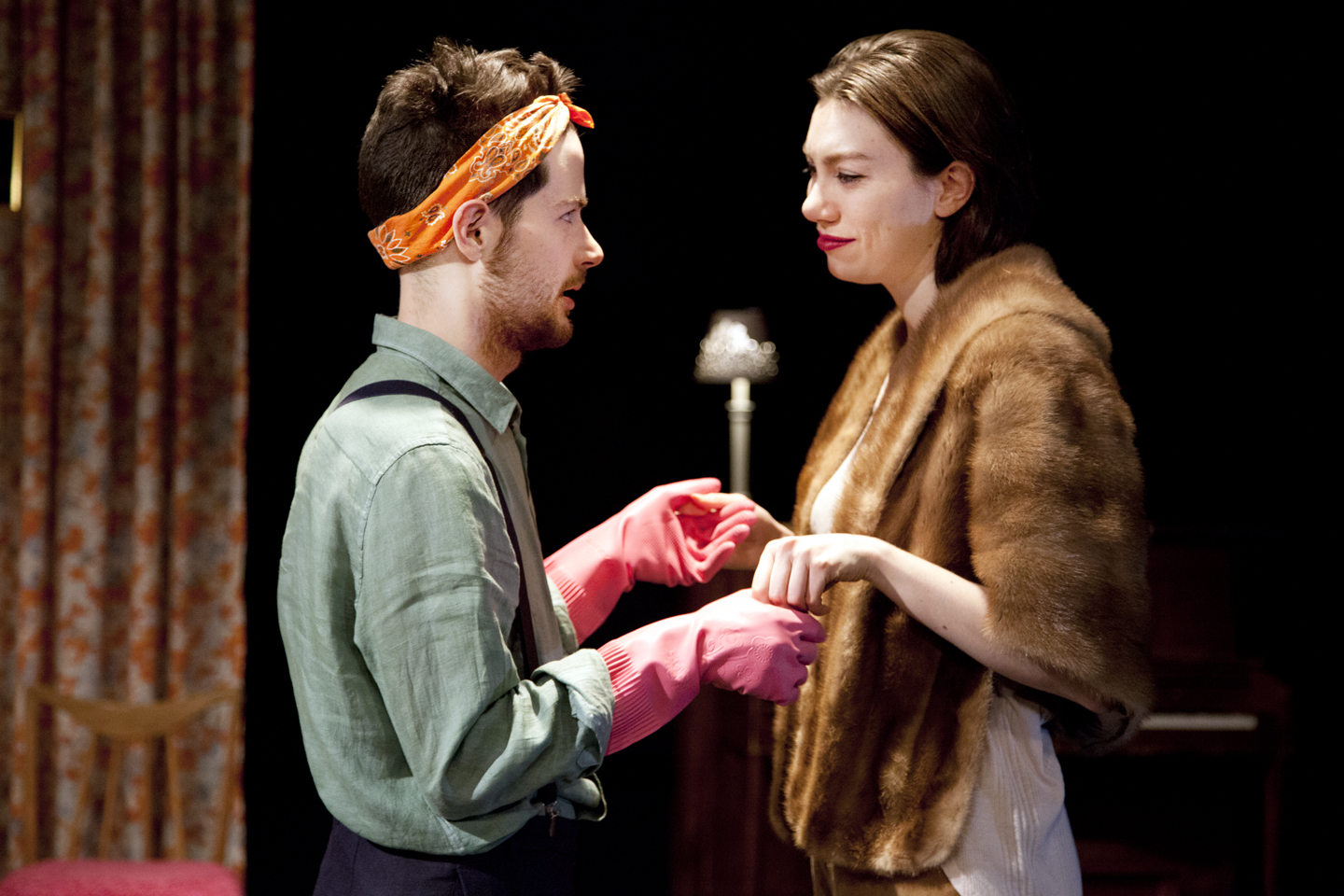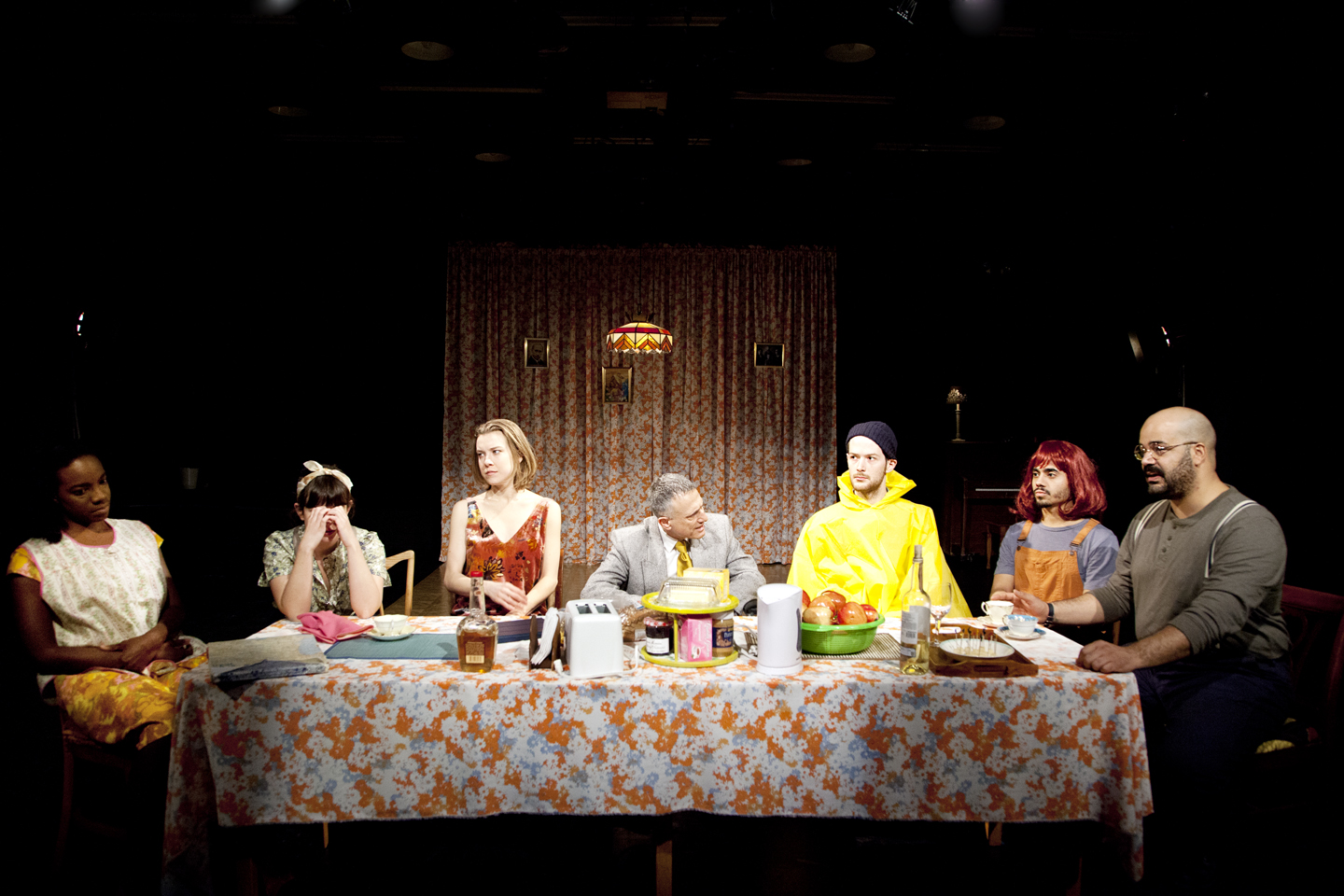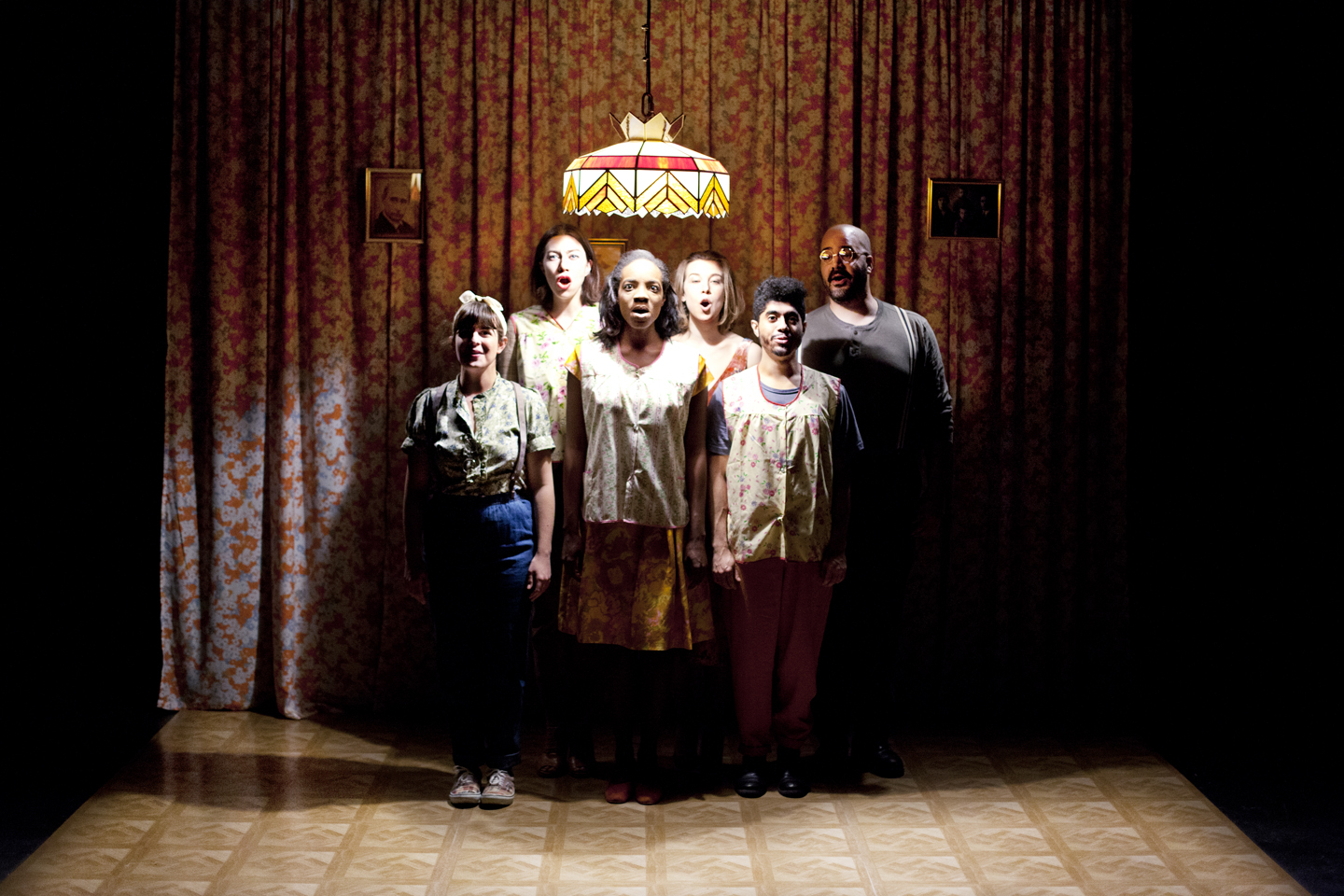 Photos by Elke Young
Created by New Saloon
Directed by Morgan Green
Dramaturg Elliot B. Quick

Featuring Rachel Christopher, Milo Cramer, Austin Durant, Fernando Gonzalez, David Greenspan, Caitlin Morris, Sarah Tolan-Mee, and Madeline Wise
Produced by Caroline Gart
Stage Managed by Katherine Shelton
Music by Deepali Gupta
Scenic Design by Kristen Robinsom
Costume Design by Alice Tavener
Lighting Design by Masha Tsimring and Oliver Wason
Sound Design by M. Florian Staab
Text by Anton Chekhov
Translations by Marian Fell, Laurence Senelick, Paul Schmidt, Carol Rocamora, Milo Cramer and Google Translate
New Saloon's irreverent mashup of English-language translations of Uncle Vanya – from the dusty 1916 edition to Google Translate's whack results – is a kaleidoscopic amplification of Chekhov's depressing comedy. Each character is interpreted by multiple actors and through multiple translations, in an athletic attempt to say one true thing. "I've been made a complete fool," Vanya says, "foolishly betrayed," Vanya agrees, "stupidly cheated," Vanya clarifies.
 
This project was developed, in part, in the Resident Artists Program 2015 of Mabou Mines and the Lower Manhattan Cultural Council Workspace Residency. This project was supported, in part, by public funds from The New York City Department of Cultural Affairs. New Saloon is a sponsored project of Fractured Atlas, a non-profit arts service organization. Co-produced by Immediate Medium.
INCOMING! is UTR's festival within a festival, featuring in-process works of artistic ambition by the wildly diverse artists of the Devised Theater Working Group.